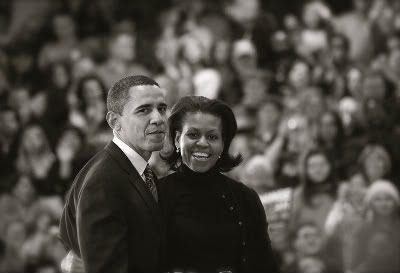 Things may have been looking up for Sen. Hillary Clinton with a
convincing win
in Sunday's primary in Puerto Rico, but this morning the best news is reserved for Sen. Barack Obama's campaign.
Heading in to Tuesday's primaries in South Dakota and Montana, Obama only needs
46
more delegates to clinch his party's nomination.
Thirty-one delegates are up for grabs in tomorrow's contests, which are the final primaries of the season, and just over 200 superdelegates are undeclared. The presumptive Democratic nominee must have 2,118 delegates at the convention.
According to
CNN
, Obama has 2,070 delegates and Clinton 1,915.