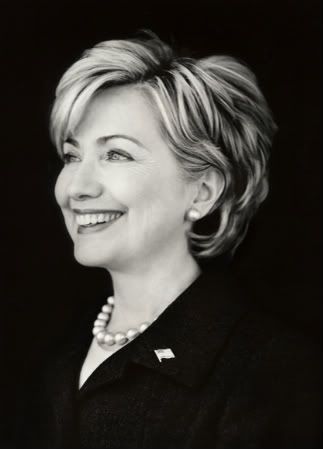 Dear Hillary,
Tonight you thanked your supporters, but really we should be thanking you.
Thank you for thirty-five years of service to this great country. Thank you for putting the needs of the American people first. Thank you for sacrificing over a year of your life to make your case for your presidency and your gracious offer to serve as president of our United States.
You said tonight that you wanted the eighteen million people that voted for you to be respected. You deserve nothing but respect in this moment.
You've worked harder than anyone I've ever met. You stood up and fought for those that have had no voice, who have had no seat at the table. I know that I am not invisible to you.
By running for president, you broke the glass ceiling. Your autobiography is called
Living History;
you have changed history forever. You have shown what women can do. In this primary season, you won states like California, New York, Texas, Ohio, Pennsylvania, and Florida. Millions of people voted for you... millions of people voted for a woman to be president. Your groundbreaking campaign is now and forever etched into history, and you have made it possible for those that will follow you to achieve their dreams. You have shown every little girl, every mother, every woman that was born before women could vote in America that she can be anything that she wants to be.
I am so proud that you stayed the course. I am so proud of you for fighting day in and day out, fighting for what we so strongly believe in. I've never been prouder of myself than I am for what we embarked on together, and the real change that we have created for so many people.
Whatever you should choose to do, whichever way life takes you next, I'll be there and so will millions of others that you have touched. You stood up for us, and we'll stand up for you.
It's been a long, hard-fought battle, and it's time for unity. It's time to do whatever it takes to elect a Democrat in November. I know you are extremely committed to the ideals of the Democratic Party, and I look forward to watching your next move.
Once again, thank you from the bottom of my heart.