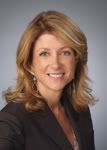 Be sure to check out
Off the Kuff
's interview with State Senate (SD 10) candidate Wendy Davis
here
at the Texas Democratic Convention this past weekend in Austin.
Kuff asks Davis about her qualifications, her personal history, and her candidacy. Listen to the interview and get to know the Democrat that wants to represent the Fort Worth area in the Texas Senate.
Also, you can hear Kuff's interviews with
Rep. Dan Barrett
,
Robert Mikos
, and
Chris Turner
.